Even if everything is moving slowly, suddenly things are happening! 🙂
The Hugger itself needs some attention during this heart change so I´ve done some work in the engine bay and I finally got the heater box out!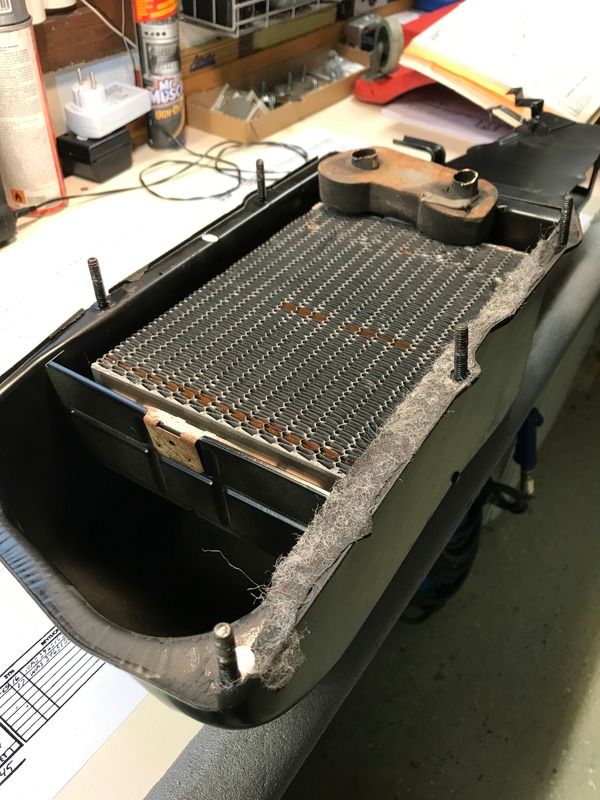 The new heater core from NPD, that I got as a gift from winning as ROTM on Team Camaro, didn´t fit in height even though it was made for a 1969 BB Camaro! That´s not good for NPD…… 🙁

Now I have to let the local radiator shop build me a new and correct one, We have an original 1969 BB core as a template so hopefully we get it right.
As said here in Sweden: – I f you want something right, you have to do it yourself! 🙂
The missing parts for the engine has arrived so I've started to do some mounting.
The timing chain and gear, the timing cover and the special cam looking plate are now in place.

The timing cover and harmonic balancer in place…

The heads came back from the engine shop with the new and correct springs from Crane in place.
We didn't put the inner springs in yet due to the breaking in process of the cam.

Other stuff that didn't come with the block are now in place.

Then I started with the beautiful head gaskets from Felpro…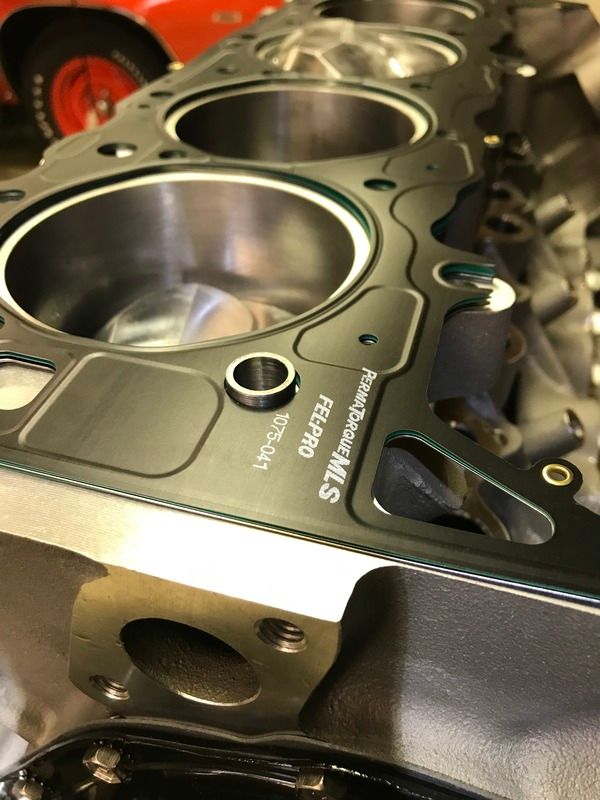 But after mounting a bunch of bolt by hand I realized that 8 of them was too long for my heads…I had bought a special kit for aluminum heads and block but maybe different heads has this setup of bolts? 🙁
We had to order 8 new ones and luckily they had them here in Sweden so we had them in a day. I also discovered some thread problems in one the block holes and fixed that before I continued to mount the heads. The new bolts had 6 point heads instead of 12 point but I place them under the valve covers. Now every bolt is tightened correctly with its right torque.

The Melling oil pump has been docked with the adjusted pickup and a spot weld keep the pickup in place.

I couldn't help myself…I just had to test mount the intake just to se how it will appear…! 🙂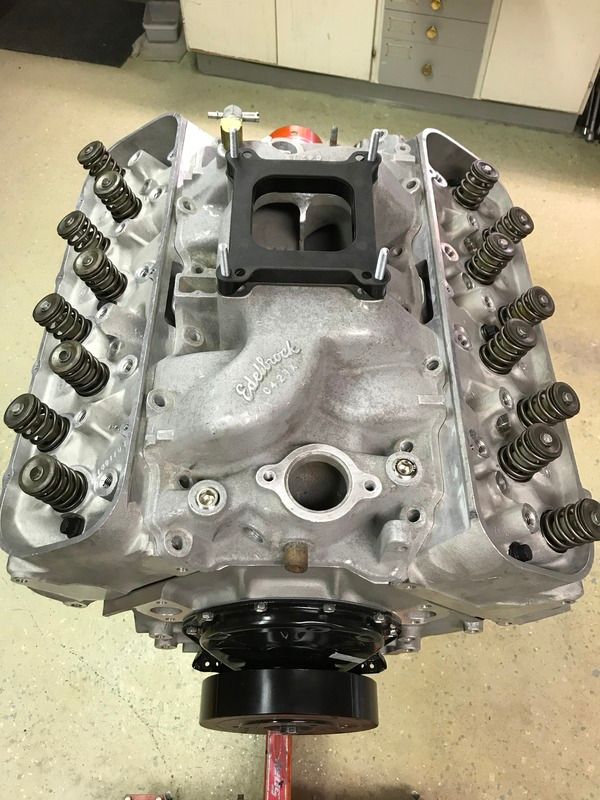 You just have to love how the engineers at Chevrolets put in to these parts…