Finally the ZL-1 block is home in my garage…it actually arrived last Tuesday even though it was delayed due to a broken crank seal.
Mot motor shop guy Ulf was generous to lend me his own engine stand from Snap On. Nice gear box with crank for easier and controlled rotation. You just have to love the detailing from Chevrolet on the cam shaft cover from:

It´s a beauty from any angle….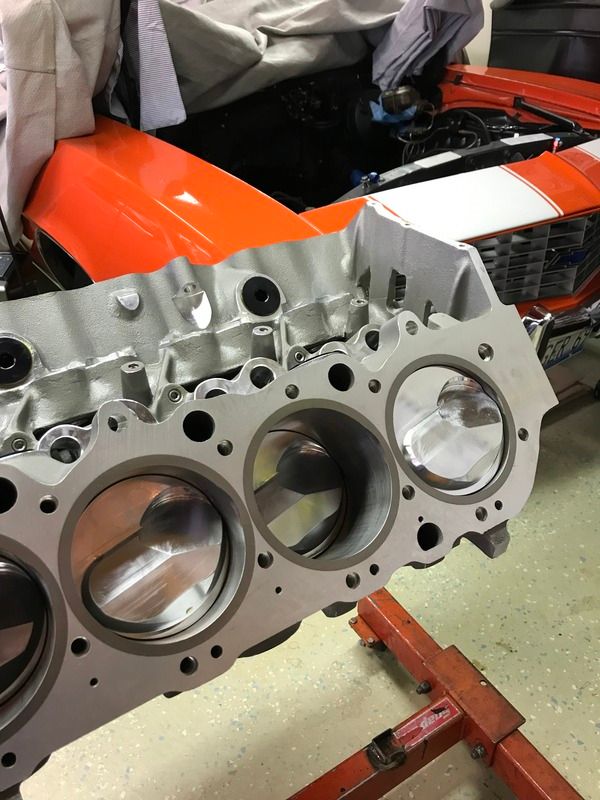 Then we had the positive and negative news regarding the heads… 😀 🙁
Starting with the positive the heads look very nice overall and machine work that was already done on them for the valves was remarkable good! We just bought them on eBay based on just the pics so you really don't know what to expect really.
The stainless valves had some numbers on them that I had to check and it turned out that these valves are really good shit, so to speak! They are from Ferrea and their Competition Plus series! Some times the sun shines on me too…! They are priced almost as much as I gave for just the heads on eBay! 😉
The negative was that the valve guides, se below, were made of cast iron and that could be a problem together with stainless steel valves and aluminum heads. We also noticed that the springs were to low in rate and they were missing the bottom cup/locators so we had to order new parts from Crane and that will get us two extra weeks of waiting .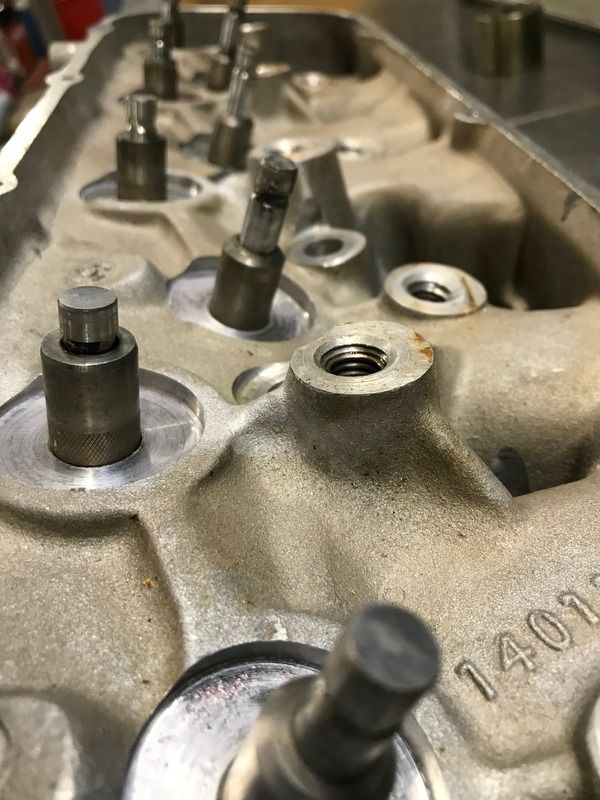 We decided to go for K-line insert bushings and that work was done after the pics were taken.
Other things that went missing from the block are all the guide pins for the heads, cam, transmisson and the cap and screws for the camchaft.
….when you are new to this type of project as I am it´s a lots of thing to think about so I guess this will happen again before the motor is ready to go back in the Hugger!