…now when its getting brighter outside its time for an late update!
I´ve been busy with a lot of other things but a few hours has been spent on freshing up the engine bay and also hopefully fixed a leaking manual steering box.
The heating core has to be changed so that process is started.
Unfortunate the work on the block hasn´t started yet so I'm still waiting for that to happen but I rather wait a couple of weeks extra and get a god job instead of fast and wrong!
I finally got all my stuff that I ordered in late December early January from different parts of the USA: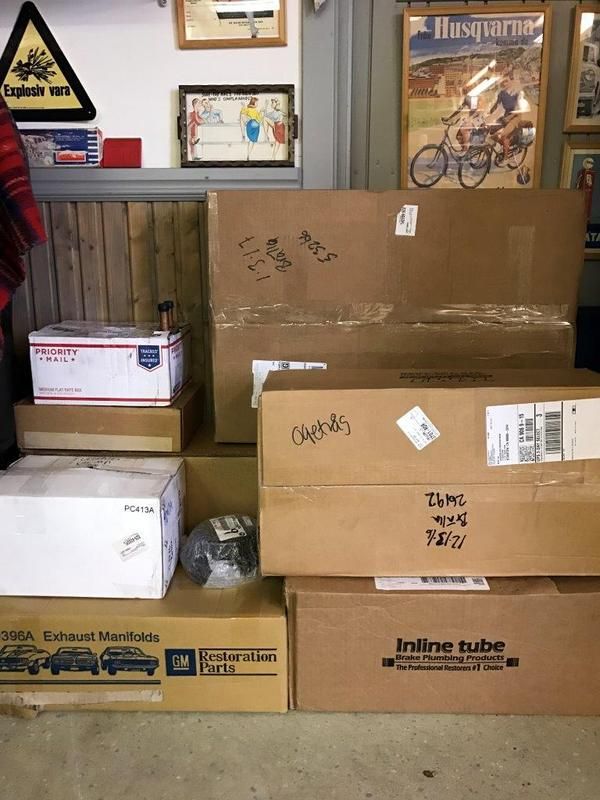 This is what arrived this time:
– Crane hydraulic lifters
– Special alu head bolts
– Crane push rods
– Crane gear and chain
– ARP oil pump shaft
– ARP fuel pump shaft
– Cast iron BB exhaust manifolds
– Flowmaster 2,5″ downpipes
– Master BB engine bolt kit
– BB frame mounts
– BB motor mounts
– Heater box gasket kit
– SB factory heater box block off
– BB heater core
– Heater core bracket
– Melling oil pickup
– Melling oil pump
– Black oil pan
– BB heater hose outlet cover
– Intake gasket set BB
– D-port BB exhaust gasket set
– BB overhaul gasket set
– Generator pulley
– Crank shaft pulley
– Water pump pulley
– Generator bracket
– Waterpump alu
– Manual steering box gasket kit
– Thermostat 195F
– Fuel lines from pump to carb
– Fan wheel generator
– Positive battery oil pan clip
– Heater hose clamp
– Fan shroud BB
I´m still waiting for parts that will arrive in late June so the engine will not be ready for early season but that´s life…
The radiator just got freshened up cause it look real good and it´s not that old I guess?!

The new motor mounts has also been fitted….NOT that easy to access the nuts beneath the frame there…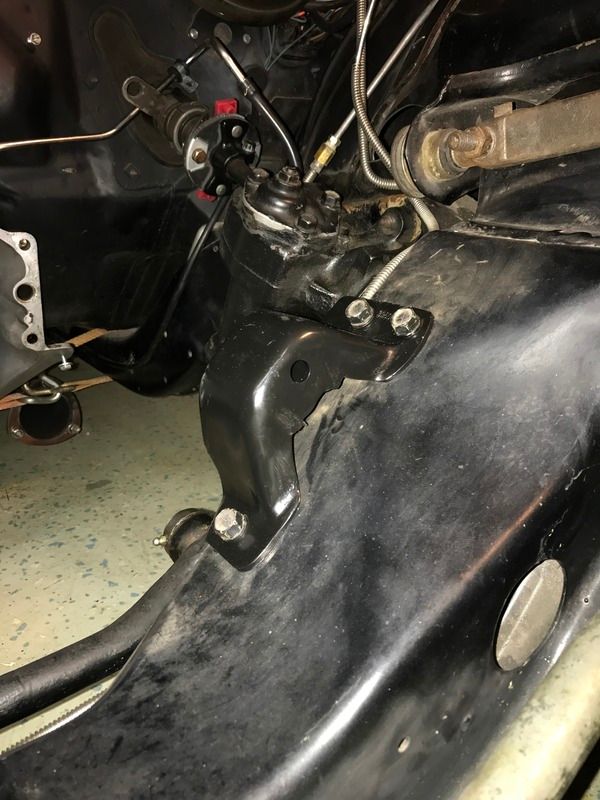 I´ll be back as soon as I now more! 8)