Went to the Motorshop yesterday morning before work and now the balancing act is done! I took the chance to be part of the final adjustments and it was fun though I´ve never seen this before.
First the pistons had to be fully weight adjusted within 1/10 gram. The pics below shows how different pistons had to be adjusted. Theese pistons from ICON were, according to Ulf at the shop, very good for being American parts! It differed 5 gram between all of the them in weight! Like Ulf said; – It´s god raw material for balancing!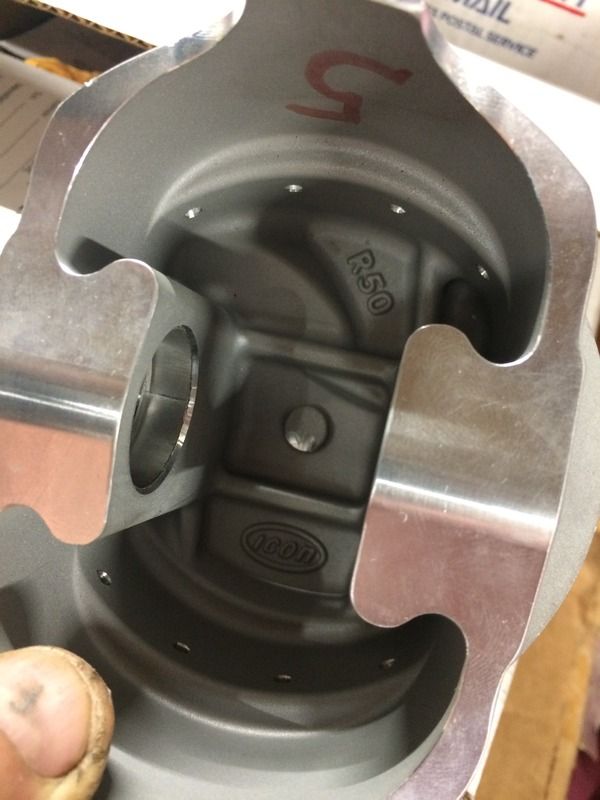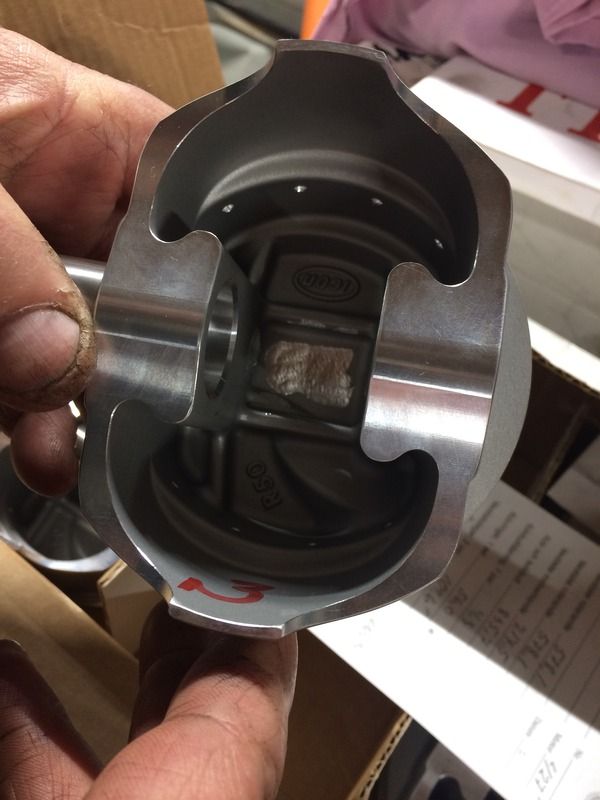 Also the rods had to be adjusted within 1/10 gram and here the weight difference were 7 gram. Here they are ready to me mounted with new bearings from Clevite.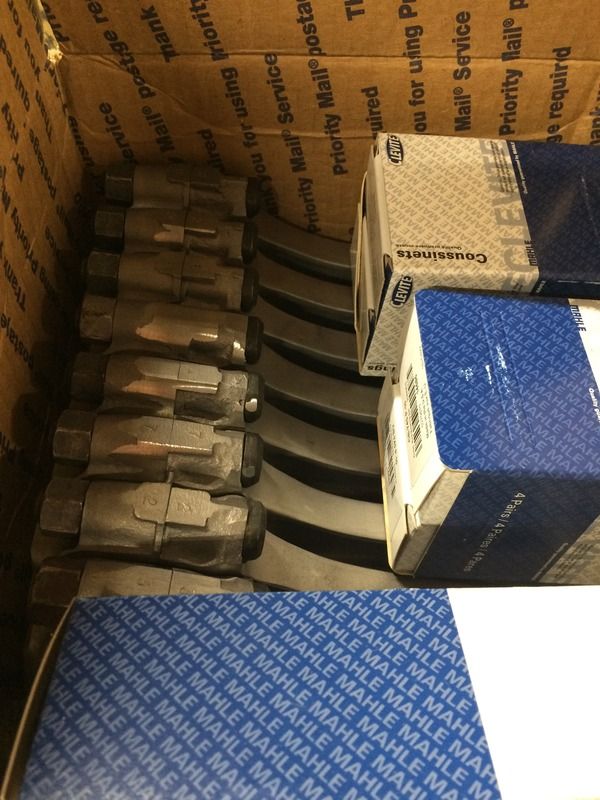 Here is the crank, with damper and flexplate mounted, balancing bench. The SFI-approved flexplate from SCAT were internal balanced from factory and Ulf was very satisfied with it.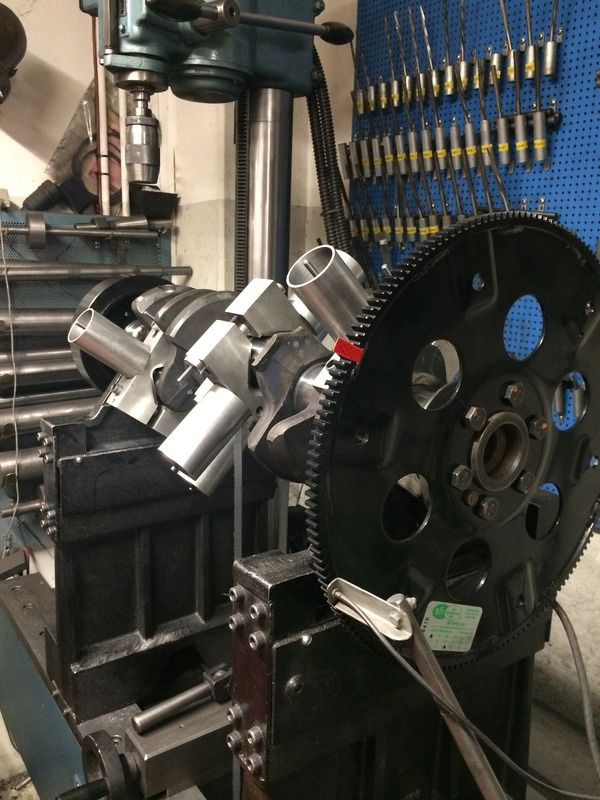 The figures were 0,0 on the flexplate side and 0,3 on the damper side….not ok at all said Ulf!

After finding the exact right spot he adjusted, read used a drilling tool, the damper a bit and the figure went down to 0,1 which Ulf thought was ok!

Now even Ulf was happy!

This was probably the last update for this year cause other projects is knocking on Ulfs door but we´ll get back early next year for more updates!
We wish you all a Merry X-mas and a Happy New Year! 🙂