Have done some cleaning tests on the intake. This is how looked when it arrived, as you remember. But the pics from the seller are a little twisted regarding color….the intake wasn't brown when it arrived…

…and after a gentle washing, with a low concentrated wheel cleaner with oxalic acid, it got a little better:

I then went out and bought oxalic acid in powder and made my own mixture/concentration. Then made some washing again but it didn't make any big difference: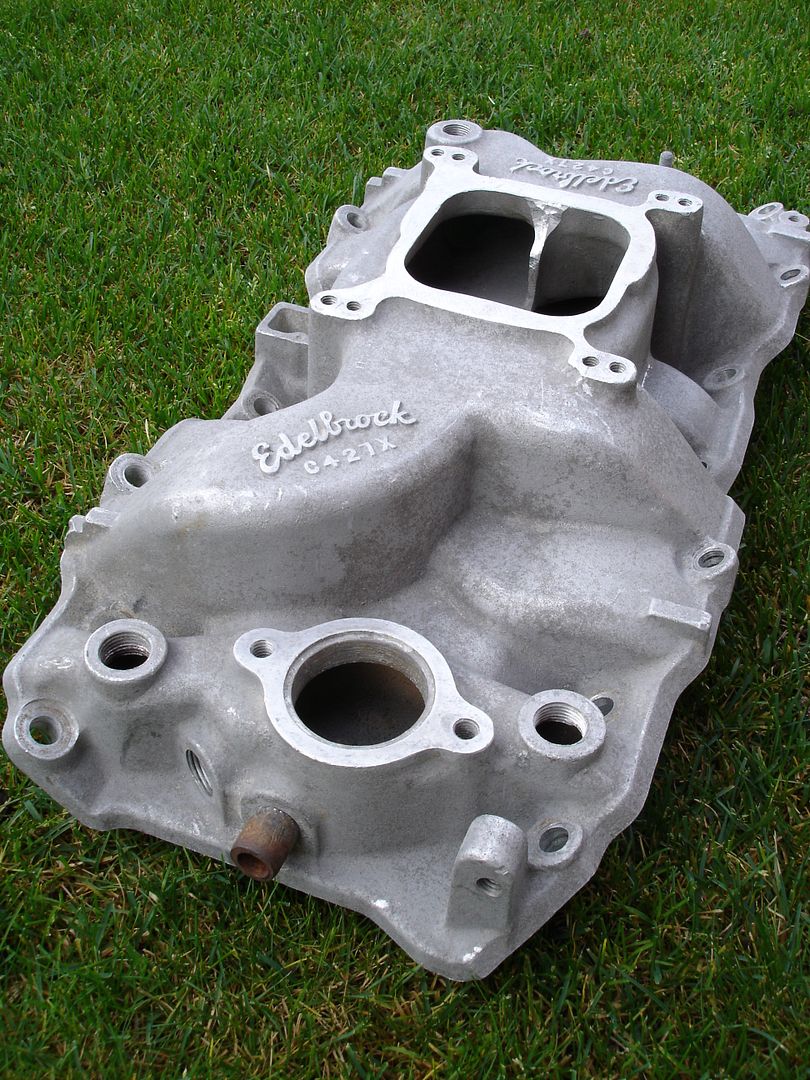 The intake looks ok for now, I really want that that old original look and I´m NOT going to glass blast it!
All original threads seems to be ok but we'll see how they really are the day everything is going back on the motor.