Connecting rods is a must and this is what we found at eBay: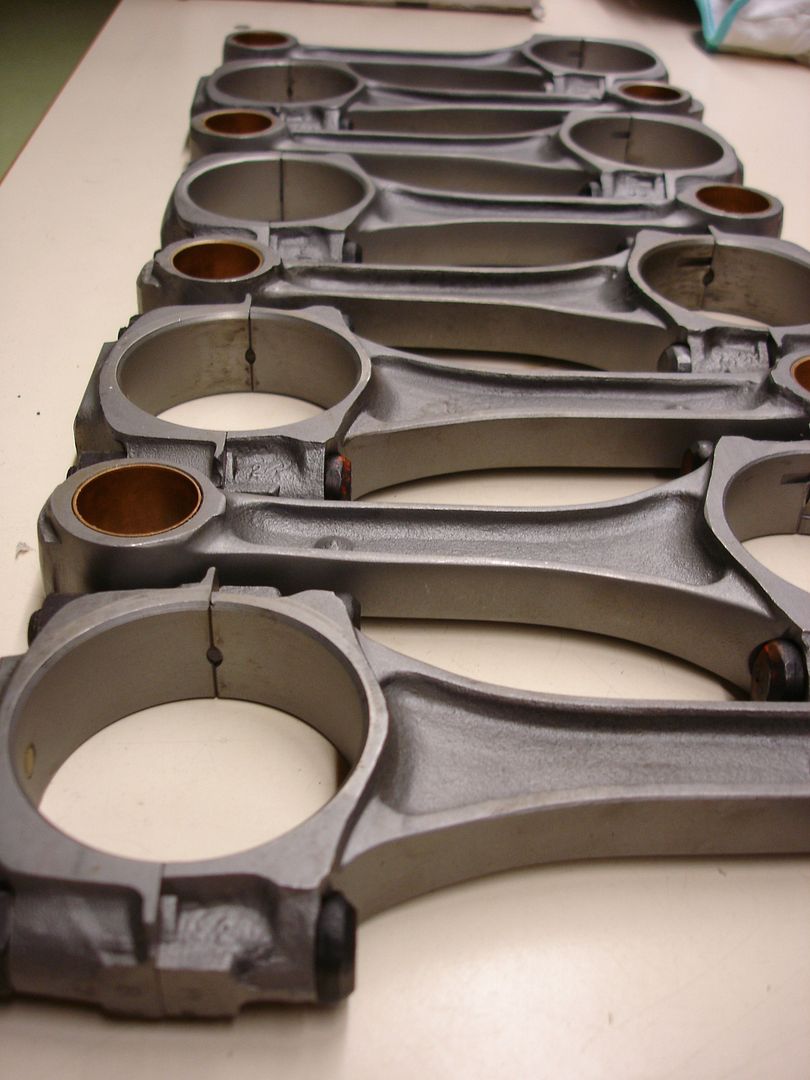 These rods are one the best that GM made and was made for high performance engines such as the L88, ZL1 and LS7. They are full floating dot rods, 7/16 bolt, magnafluxed and shot peened.
Here´s a close-up of the small end where you can see the full floating. The characteristic "dot" is also seen here and this is why they were called "dot rods"!

I also got some info on the net regarding these rods:
Chevy high performance "dot" rod with 7/16-inch rod bolts is still a good choice for engines up to about 700 hp. There were three versions of these rods: one with 3/8-inch rod bolts and pressed pins (1965-1969), one with 7/16- inch rod bolts and pressed pins (LS-6 and LS-7), and a version with 7/16-inch boron rod bolts and full-floating pins, which was used in Chevy´s killer big-blocks, like the L88 and ZL-1.
…it also a rumor that's says that Smokey Yunick is the brain behind the "dot rods", true or not?!