I've been thinkin of changing my back tires on the Hugger cause I think they look like bike tires! This is not what you expect on a muscle car today!  :-\
I started to look around EBay for some old school wider tires. Together with some 14×7″ rims could it be the recipe for me!
With help from a firend of my a couple of NOS tires were found and they even had there color marking on!: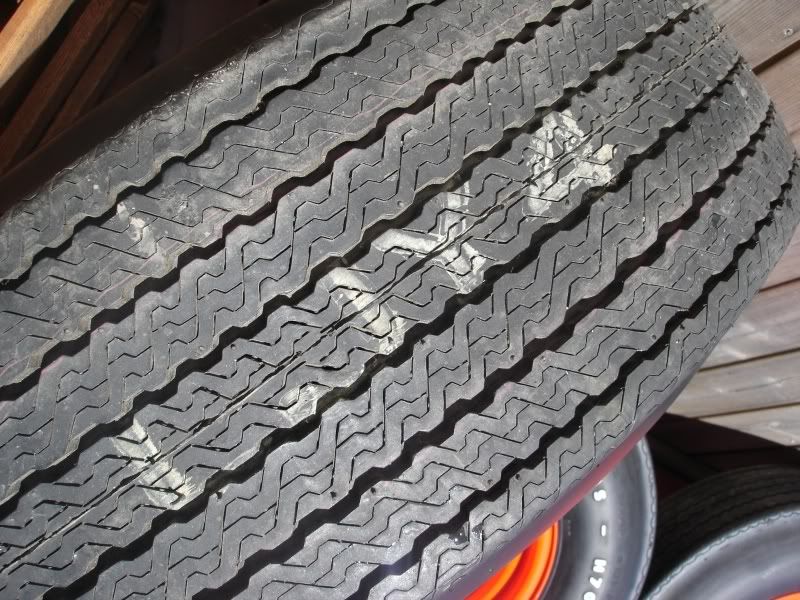 During the winter I took all the wheels down and sent the rear rims for extension(?) to a special rim shop. The result is great and you can barley see that this isn't original 7″ rims! After sand blasting and paint they look like this: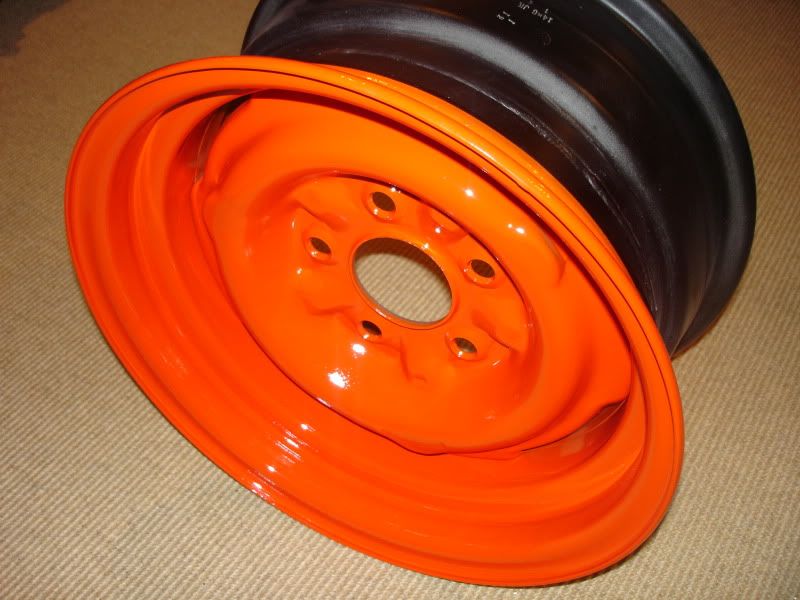 The differ between front and rear rims:

I also made a spare wheels in the same time.

I also change brand of the tires for this season to match the NOS Good Year Polyglas from EBay. The rear tires are H70-14 and the front ones are F70-14.
[img]http://i64.photobucket.com/albums/h193/hugger69/Polyglas012.jpg[/img]
Here they are in place: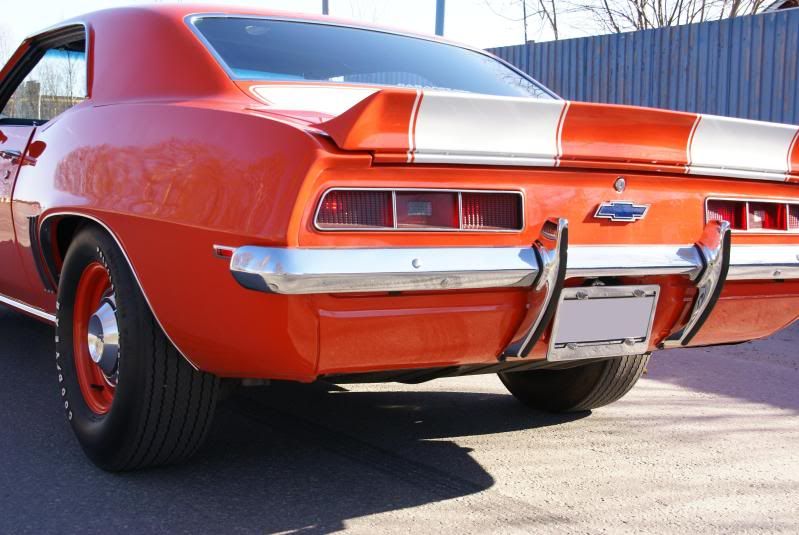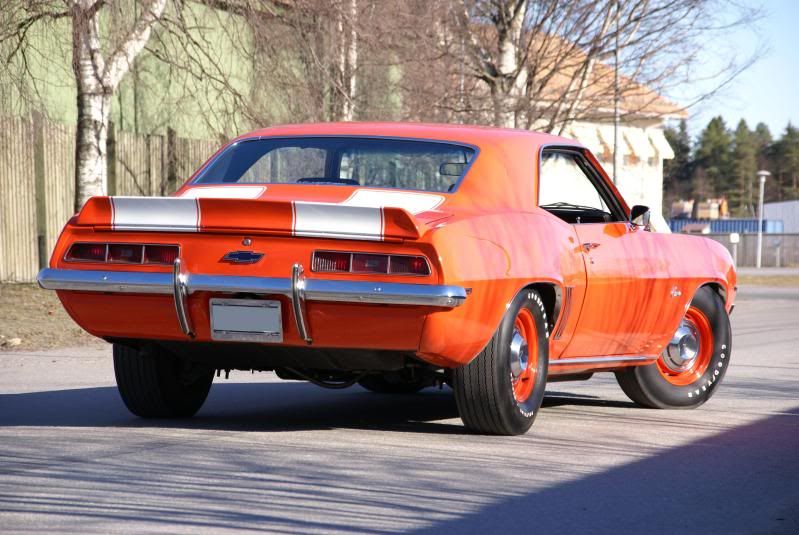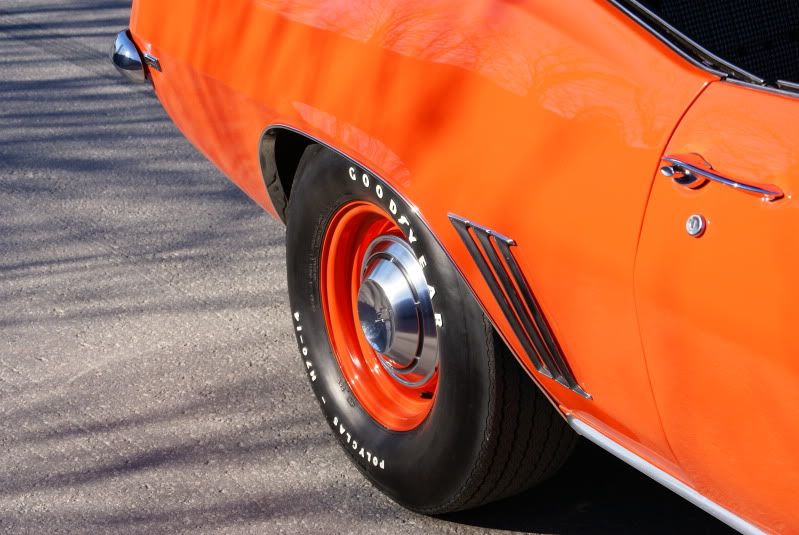 …have you ever heard of "old school Pro Touring" before or am I first with this expression?