AT LAST! The easter bunny showed up the other day with some good stuff from the US and A! 🙂
These were thing I ordered before X-mas but due to a lot of things been delayed until now.
I was like a child when I tore the wrapping apart! Mats A popped up and shot two pics:

Everything, except for the surprise, in open air:

Preparing for first mock up!

My 1-gen friend Nikke has gone through E-bay for a nice set of vavle covers and here they are! CalCustom covers from the 60:ies in very good shape and made for roller rockers. I´ve been lookin for a more of an old school look under the hood and this are a giant step in that direction!

First mock up, me like!

…as always with bolt-on-stuff from the US nothing fits perfect! 🙁 I have a rather hign intake with my Edelbrock Performer RPM and also an 1″ plastic distance for the carb. I ordered a air filter kit for a 302 cc engine but I still couldn´t get the hood down! I had to adjust the filter after a 396 cc engine an take the distance from the filter away and I still couldn´t get the hood to close. I still need to take some material of the distance and put the decal on the lid to make it perfect!
The empty gap after the stereo was moved is now filled with this repro radio-delete-cover! I also replaced the horn button for one similar to the original one!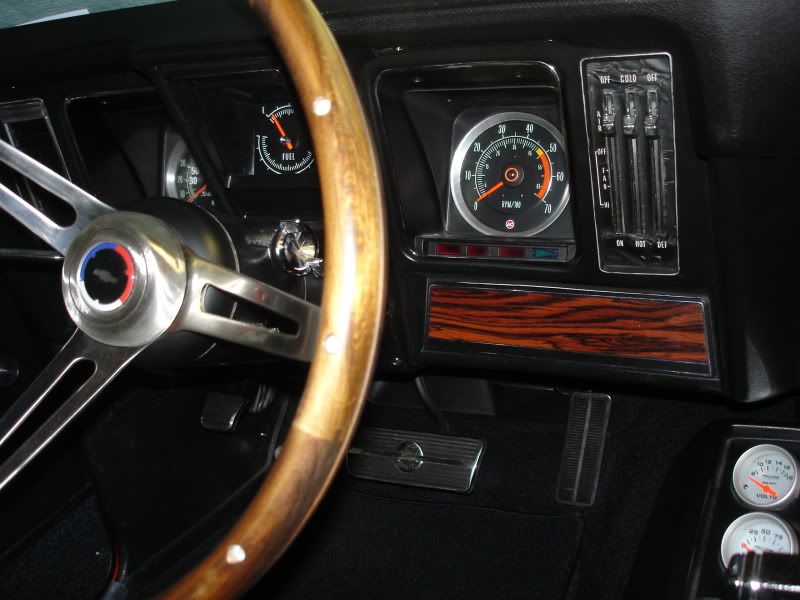 ..there are more thing to mount but I´ll be back! 😀