I´ve spent some time in the garage now and then and actually got a couple of things done!
This is what my doome light looked like when I got the car from US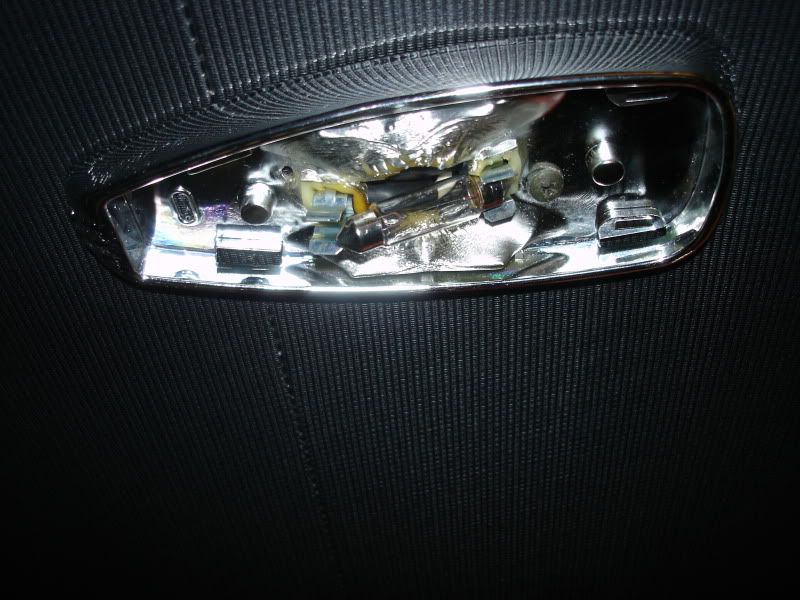 …a after a call to my Swedish supplier, Herman at Retro Parts, I got this: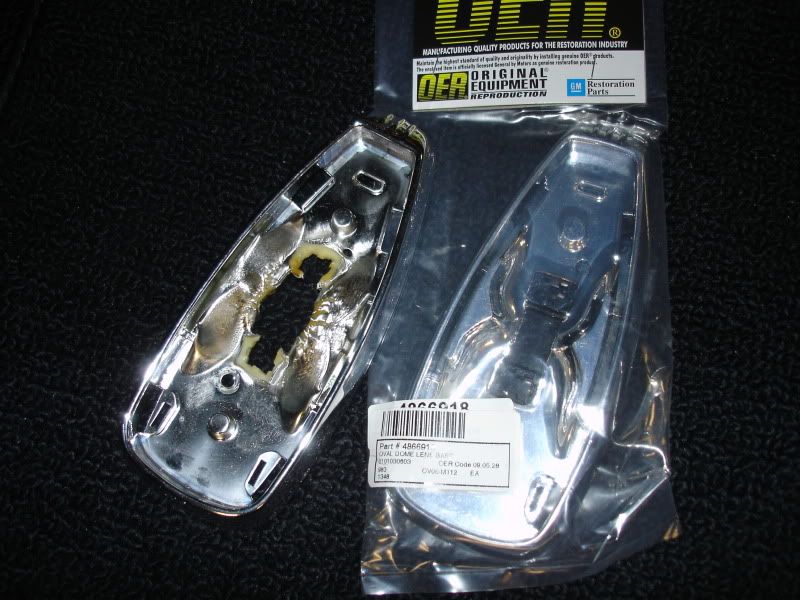 The new gauges are now mounted and working! I haven´t checked the functionality of the tachometer yet but it does move when I run the starter at least!? For the first time since I got the Hugger it know have a working fuel gauge – nice!!

New dash pad in place: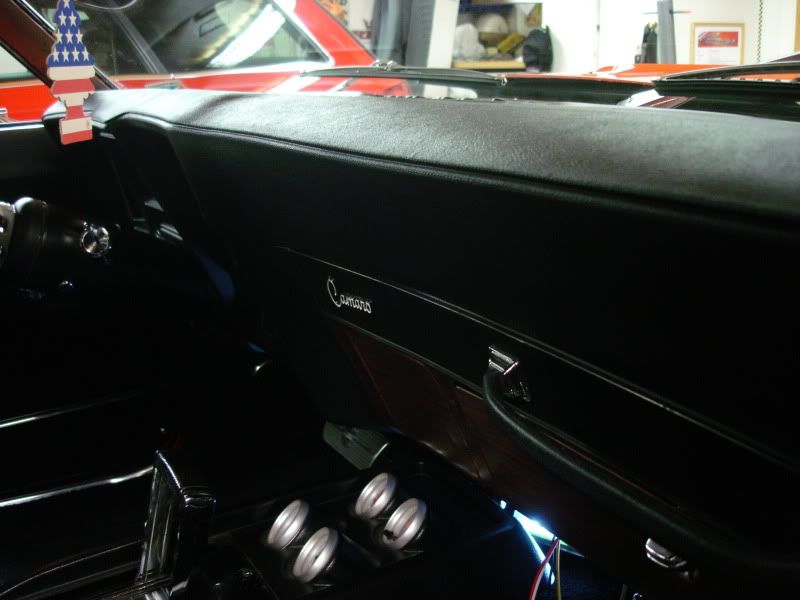 I also got an idea of movin the modern stereo to a moore discret place in the glove box. Nothin to bee proud of but it works!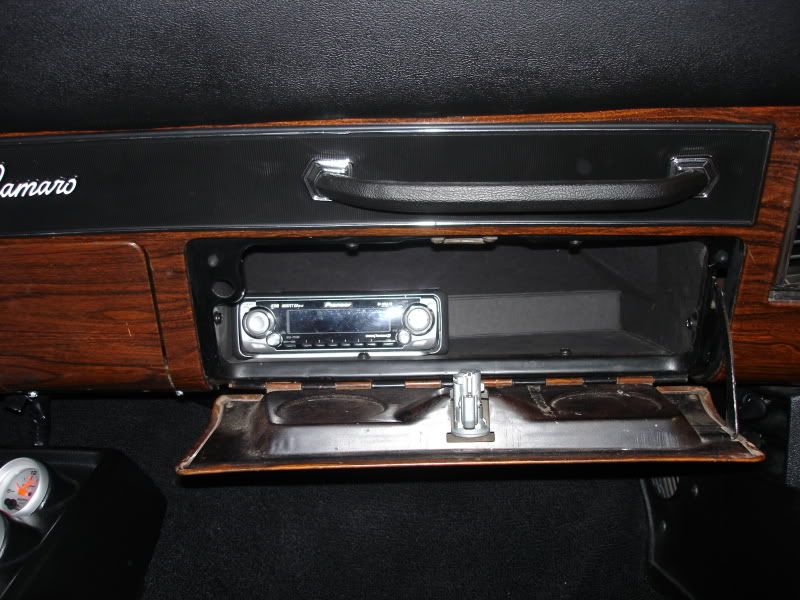 ..here is the next step in the inside project, redo the Autometer gauge package regarding lights and cables. I´m going to test LED-bulbs here!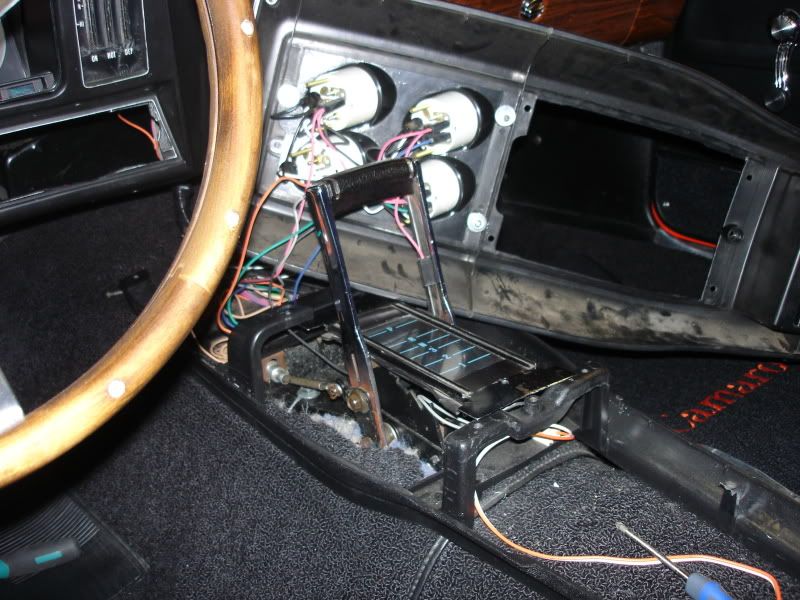 The front end spoilern is back on again!

…still waiting for some hot stuff from US and A ……over and out!