Finally the BIG package from the US arrived, like 4 months delayed!
Due to this I won´t be able to mount all the things I had in mind before this season! 🙁
But, this week I got something for the Hugger – large bumper guards!
I started with removing the rear bumper, something I haven´t  done since the car arrived from the States. I painted the inside of the bumper as a rust prevention: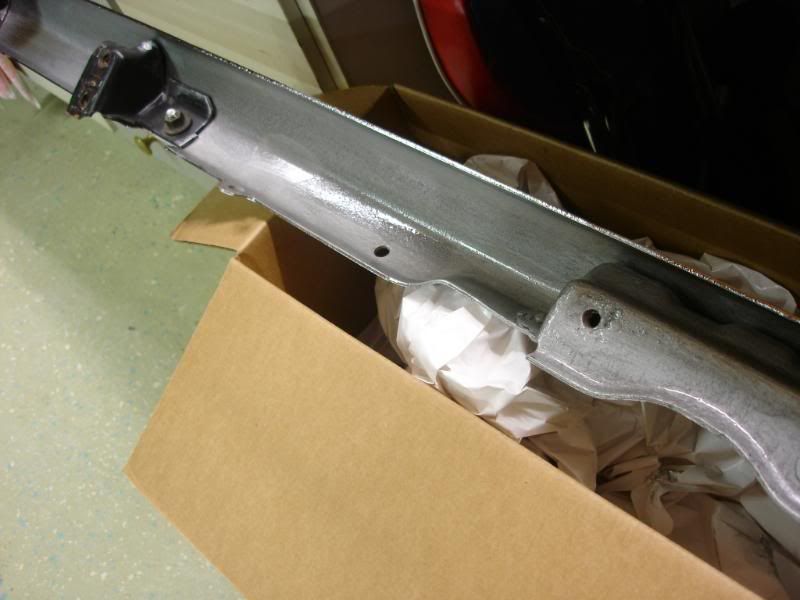 Actually the rear bumper guards fitted lika a glove, that´s  big even for a "bolt on" !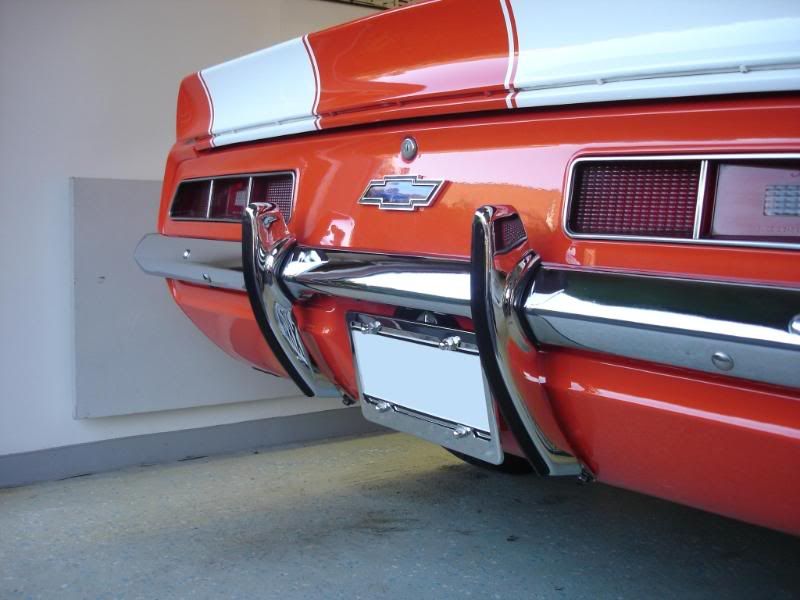 ….it was worse when trying to mount the front bumper guards! 🙁  I had to use a grinder to make them fit properly! I think the bumper has a difference in profile during the years!? My front bumper should be a rechromed original one but who knows?
I also had to make new mounting brackets for the top of the guards, the final result was OK I think!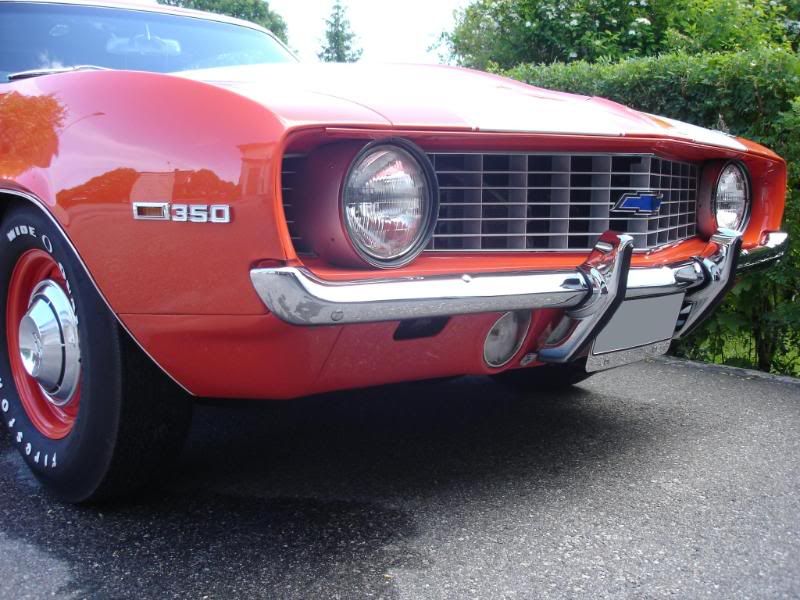 The reason for mounting theese bumper guards is that the mounting holes in the front already were there so I guess my car had this guards sometime before!